Rock masses are formed by intact rock contained within fractures. While intact rock has high geo-mechanical properties, the fractures are responsible for most of the instability behaviors. Fractures are not static, but they continuously develop because of exposure to elements, growth of vegetation, human activities causing vibrations, and other unfavorable situations.
Green Orange Construction Professionals design-build services commence with a jobsite investigation for the rock mass assessment. We study both the intact rock and the fractures conditions. We look at parameters like fractures length, number, separation, weathering, presence of water, and more. This allows us to understand the conditions of the rock mass and to foresee with enough confidence its structural behavior through numerical and analytical modelling.
The main conditions we observe that affect the stability of a rock mass are the elements, where wind and water increase erosion conditions and freeze-thaw cycles cause instability; human activities such excavations, where vibrations and the modification of in-situ static conditions cause stress redistributions that impact the structural stability of the rock mass; the uncontrolled growth of tall vegetation, where roots split and isolate rock wedges
Green Orange Construction Professionals offers a wide array of design-build solutions based on the existing conditions, the sensitivity of surrounding structures, accessibility, and durability.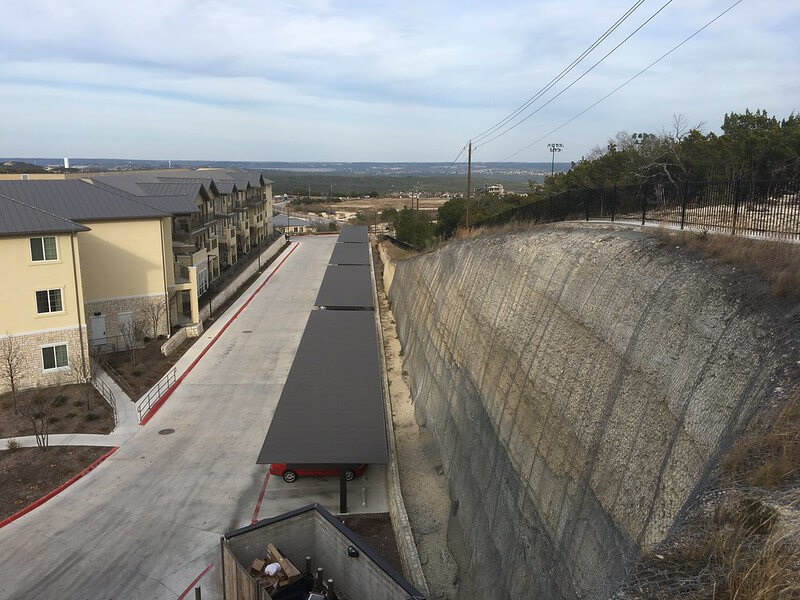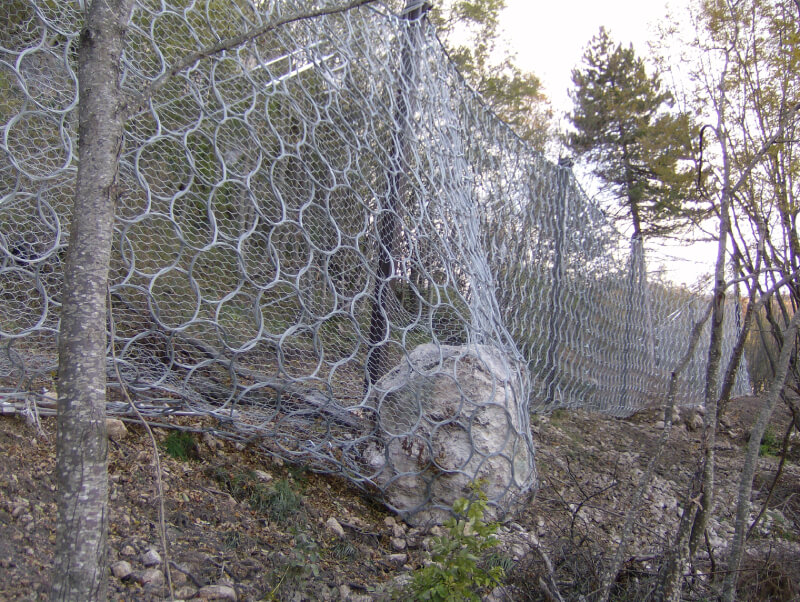 The solutions we offer are intended to protect the public and the structures from falling rocks by either prevention or containment of rock movements. Typical examples where rockfall stabilization solutions are needed are rock excavations, existing natural rock rim and slopes, hauling roads for mines, jobsite safety from falling debris, roadways and parking lots protection from adjacent rock slopes, tunnel portals, protection of park areas and trails.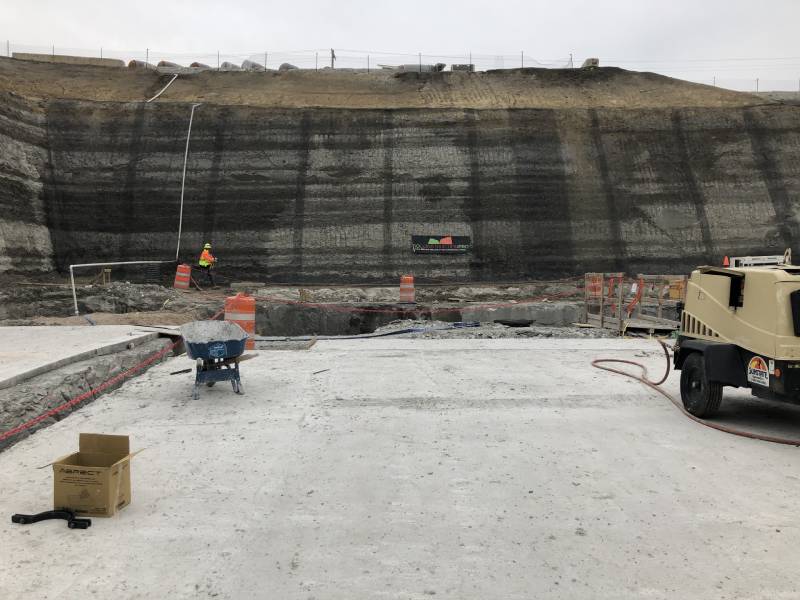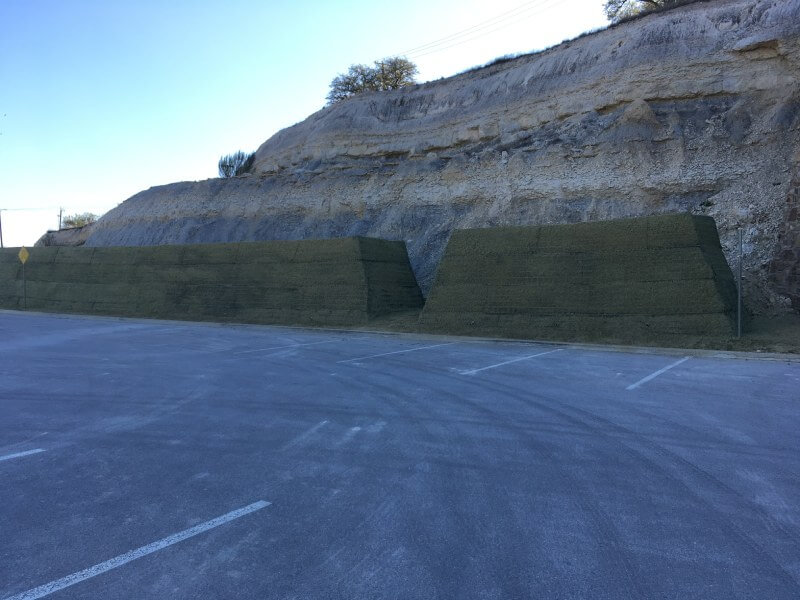 Rockfall protection systems
Rockfall barriers
Debris flow barriers
Avalanche barriers
Rockfall simple drapery nets
Rockfall pinned drapery nets
Jobsite temporary drapery nets
Rockfall berms & embankments
Shotcrete application
Rockfall trenches
Jobsites workers safety from falling rocks
Protection of existing buildings
New and existing developments along rims and hill sides
Protection of parking lots
Protection of parks and recreational areas
Trails
Roadways safety
Racetracks safety barriers
Rock excavations
Halfway up slope cuts
Mountainside slope cuts
Stabilization of existing natural rock rims and slopes
Protection of mine and tunnel portals
Hauling roads for mines