Shotcrete is a fast and efficient stabilization system applicable on both soils and rocks. At Green Orange Construction we design and apply shotcrete lining for both permanent and temporary structures. When designed in combination with other elements such nails, bolts and tiebacks, shotcrete lining becomes a structural application as described in the other services pages.
We install both the commonly reinforced shotcrete (reinforced with welded wire mesh and rebars) and the fiber reinforced shotcrete. Each option has advantages and range of applicability.
Shotcrete lining may be custom finished for decoration purposes and colored to meet aesthetical requirements, as to resemble a natural rock slope for instance.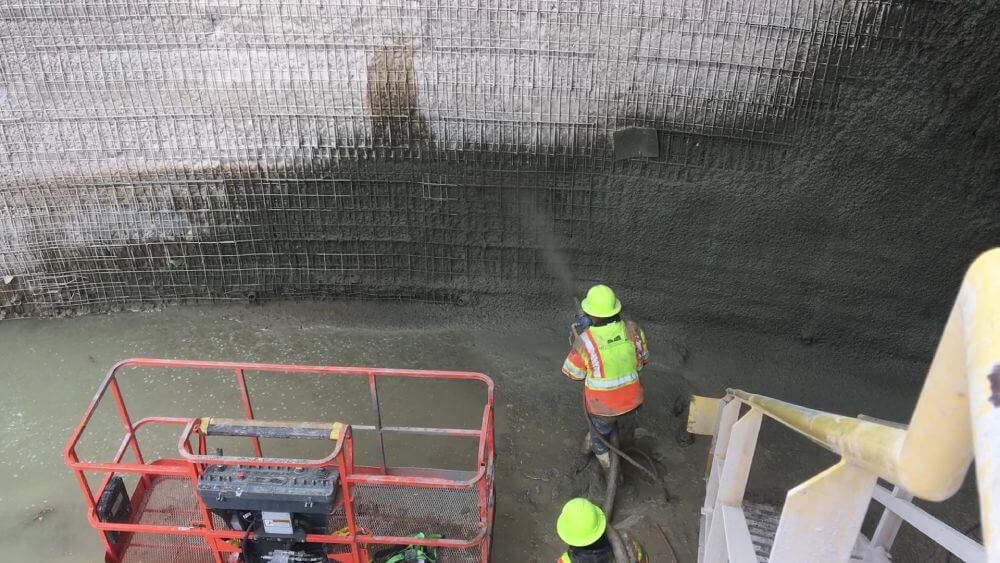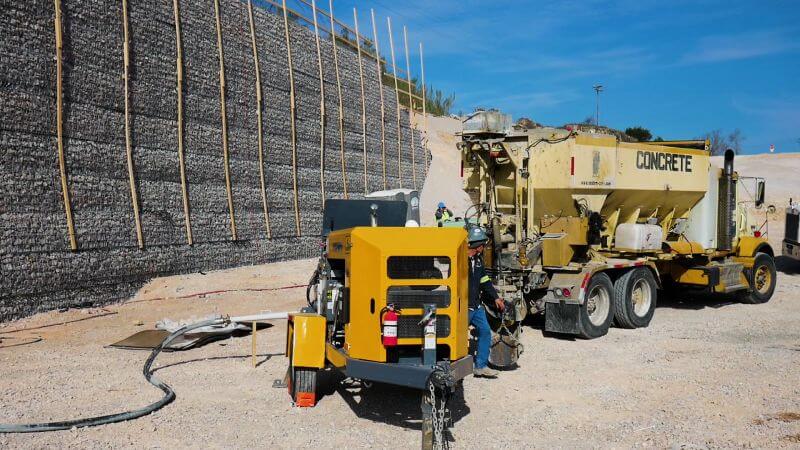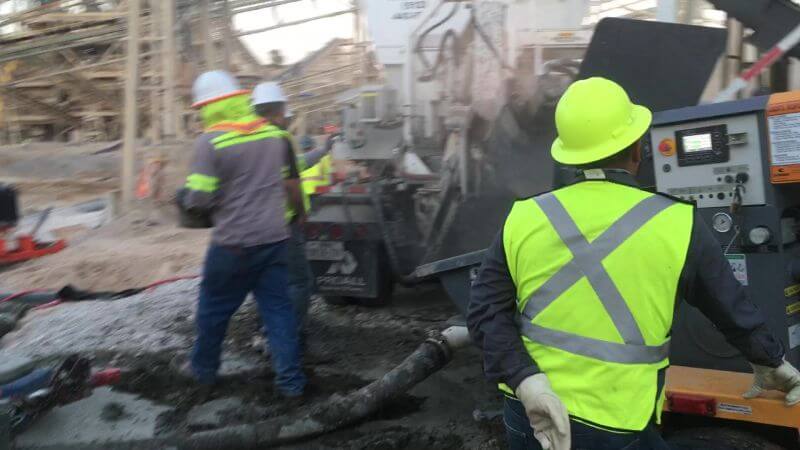 Shotcrete application
Decorative shotcrete
Concrete pumping
Concrete walls
Shotcrete walls
Swimming pools
Gunite applications
Driveways and slabs
Paved trails
Earth retention
Support of excavation
Soil stabilization
Rockfall stabilization
Tunnel primary lining
Temporary shotcrete linings
Backfill grouting
Contact grouting
Void filling
Grouting of abandoned lines